On top of the recent release of Dial 9 Connect - the new and improved management interface for your Dial 9 services - the development team have been hard at work adding even more features to the platform.
Tidier address books
We've now added the ability to add multiple contact methods for a single address contact, so you can keep a much tidier address book in Dial 9 by merging office, mobile, home and other types numbers into a single contact.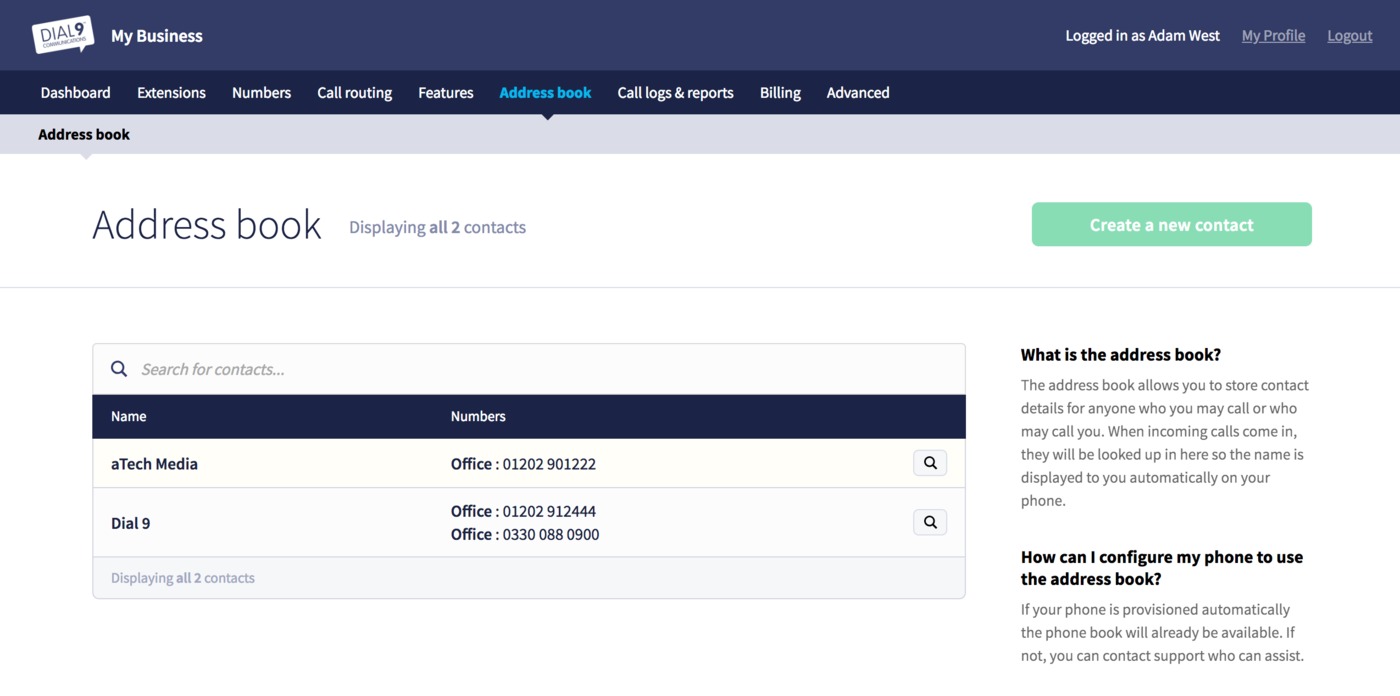 Each contact will be identifiable by any of these contact methods in your address book, and you'll see the appropriate contact method as part of the Caller ID if you receive a call to any of your VoIP devices from the number.
Distinguish between internal and external calls
We've also deployed support for separate ringtones for internal and external calls through Dial 9. This is widely supported across most phone manufacturers including Yealink, if you would like to set this up on your phones just get in touch with us and we'll be able to assist further.
Improvements to Audio Files
Some major improvements to the quality of uploaded audio have also been added recently to Dial 9. You'll now be able to upload an MP3 or a WAV file to either your music on hold or voice recordings in Dial 9, and not only will it be played back in exactly the same quality as the original file uploaded, but you'll also notice a major increase in quality when any audio is played back to a caller over the phone.
Just upload a new file to either area in your Audio Files and you'll be able to take advantage of these improvements straight away.
Summary
If you have any questions about these new features, or any aspect of Dial 9 Connect, please don't hesitate to get in touch.