Here at Dial 9, we are very excited to announce the launch of our new look website - which you'll still be able to access at www.dial9.co.uk. We've embraced our purple rebrand and added loads of new interesting content. We hope you'll find it easier to get around and find everything you need.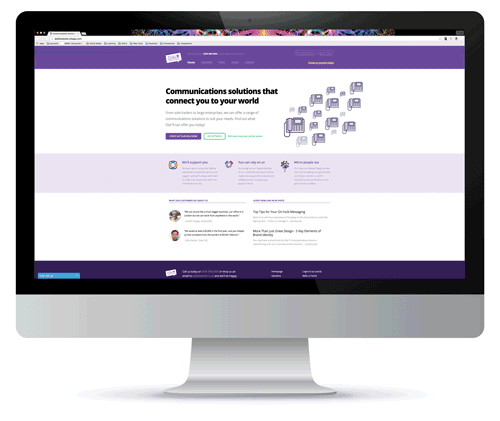 We've gone purple!
We've refreshed our colour scheme and consolidated all our products and platforms with one continuous look and feel. You'll see this not just across the website but also when using the customer portal and phone system management interface itself.
SIP Trunking - Our Newest Solution
We are now able to offer SIP trunking; if you're already running an IP PBX or prefer to host your own hardware on site, a SIP trunk from Dial 9 could save you money. We can provide you with a trunk which can handle any number of concurrent calls over your internet connection.
Click here to visit SIP Trunking
Our Blog
Keep up to date with everything that goes on here at Dial 9. With blog posts written by our knowledgable team, you will find an array of helpful tips, product reviews, and interesting industry information.