In the following post, you'll be able to find out how you can manage many aspects of your Dial 9 account straight from your smartphone or tablet, without the need to go to a computer and login to your portal.
To get started, just download our app straight from the Apple Store if you're using an iOS device, or the Play Store if you're using Android.
Once you've installed the app, you can login using your Dial 9 account details. Once logged in, you'll be able to manage your account, view your invoices and select a managed service to be able to configure numbers, extensions and even activate presets - perfect for if you're on the move and want to take business calls on your mobile.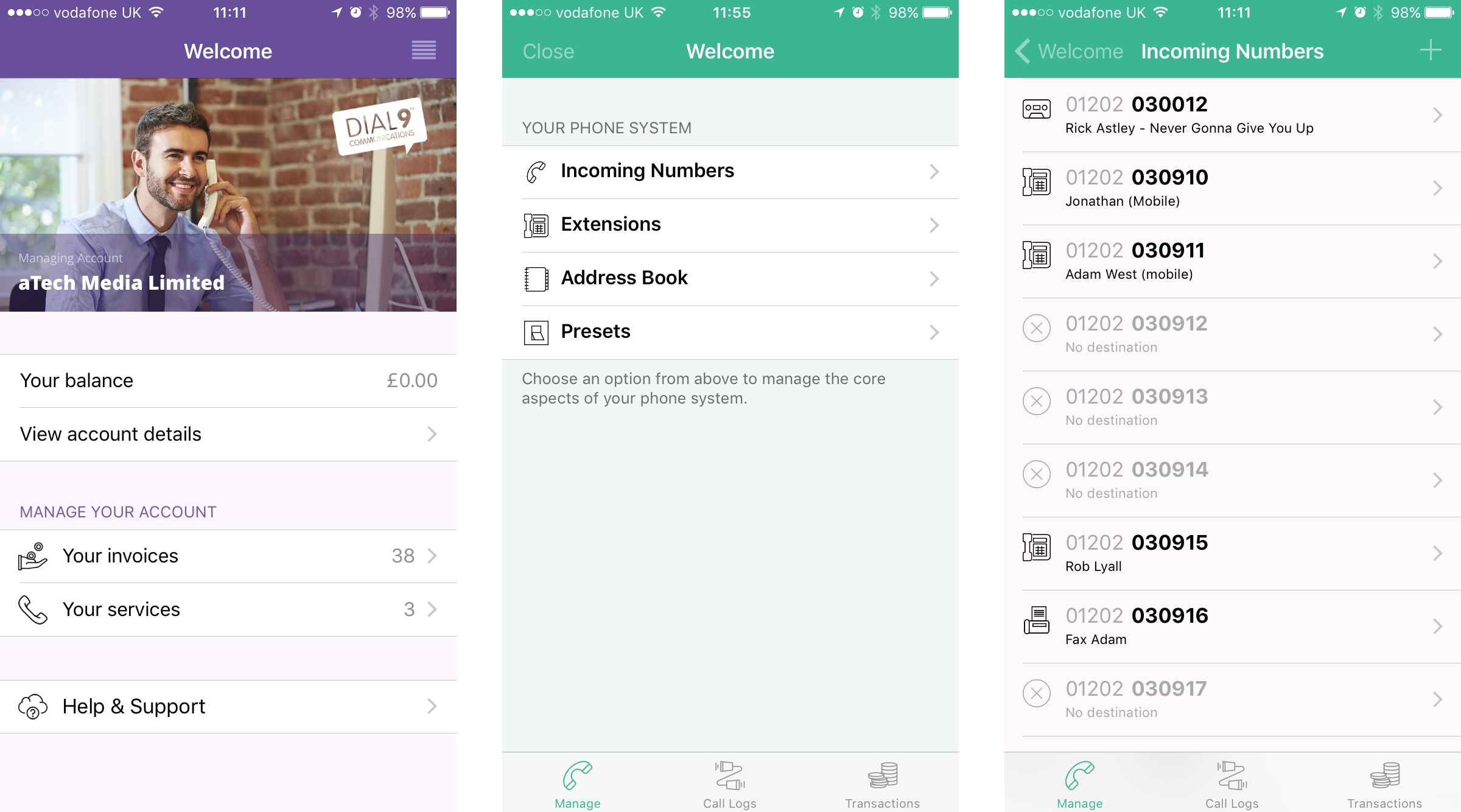 Our app for iOS
Account Features
View account details - find your account name and number.
Your invoices - find all your previous invoices and even download a copy as a PDF.
Your services - manage all of your configured Dial 9 services. Once you've selected a service, you'll be able to choose a number of options as listed below.
Service Features
Incoming Numbers - configure, remove and even purchase a new number.
Extensions - view and manage any configured extensions in your service.
Address book - configure your Dial 9 contacts.
Presets - use this page to activate and deactivate any configured presets.
Give that app a try today and see how it can make it even easier to manage your business communications. If you aren't already a Dial 9 customer, you can find a wealth of information about how we can help find the perfect solution for your requirements for a phone system on our website .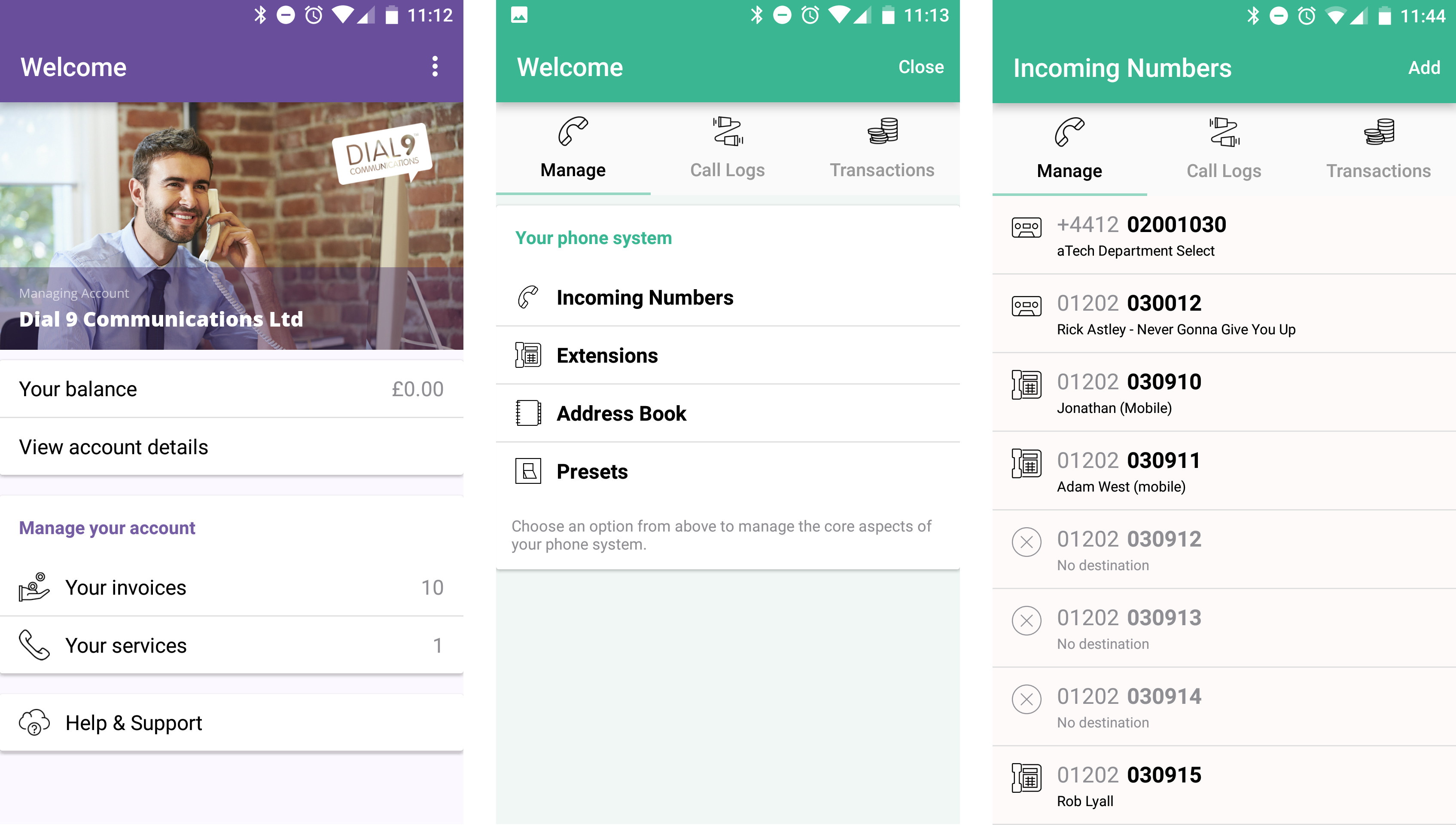 Our app for Android
As always, if you have any questions about the app or any other aspect of Dial 9, please don't hesitate to get in touch.