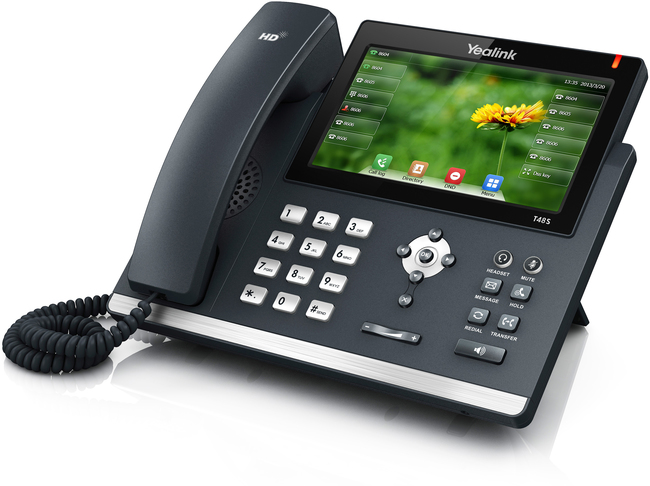 The Yealink T48S
We're pleased to announce the addition of several new Yealink devices to our store - the T4S range, including the following models:
Whilst visually these devices are identical to their previous model, they have a number of excellent enhancements added by Yealink compared to their previous P or N equivalents:
Device performance enhancement: The T4S phones use the latest components to maximise the models' performance and boost the user interface response rate.
Future-proof: As Yealink continue to add new and more powerful features to their phones' firmware they will in turn require a higher level of hardware support. The new T4S' are future-proof as they are equipped with new hardware components to allow the phones to support future firmware upgrades.
Opus support: Opus is an increasingly popular HD codec, especially in the carrier / ITSP market for use with WebRTC. This will provide the T4S models with a competitive edge.
Enhanced speaker performance: The T4S utilises new speaker components to maximise acoustic performance over the devices' speaker phone.
USB ports: The new T41S and T42S models feature a USB port. The USB port allows for increased functionality with support for either the BT40 bluetooth dongle, WF40 Wi-Fi dongle or a compatible USB headsets.
Unified firmware: The new hardware for the T4S series allows for a unified firmware across the model range making management and provisioning easier and more convenient.
HAC handsets: All T4S models will be supplied as standard with a Hearing Aid Compatible (HAC) handset.
Please note, the new T4S phones will support V81 and later firmware. The firmware which supports T4S phones is different from the one which supports the current T4 series.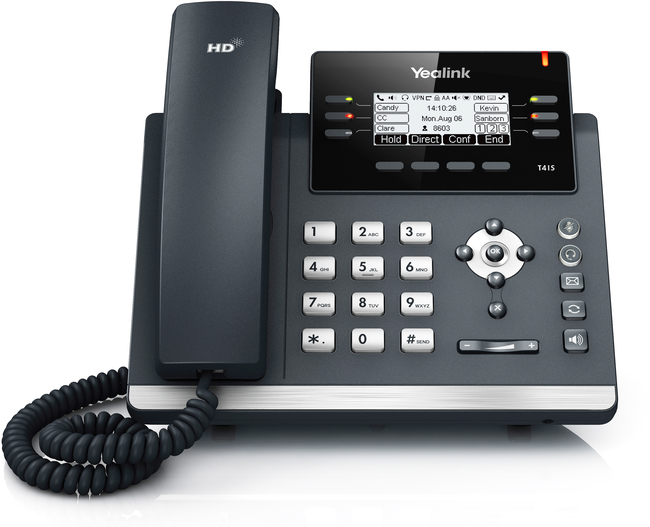 The Yealink T41S