Contacts
When you tap the Contacts tab in Dial 9 Phone, you'll be presented initially with a list of extensions in your account.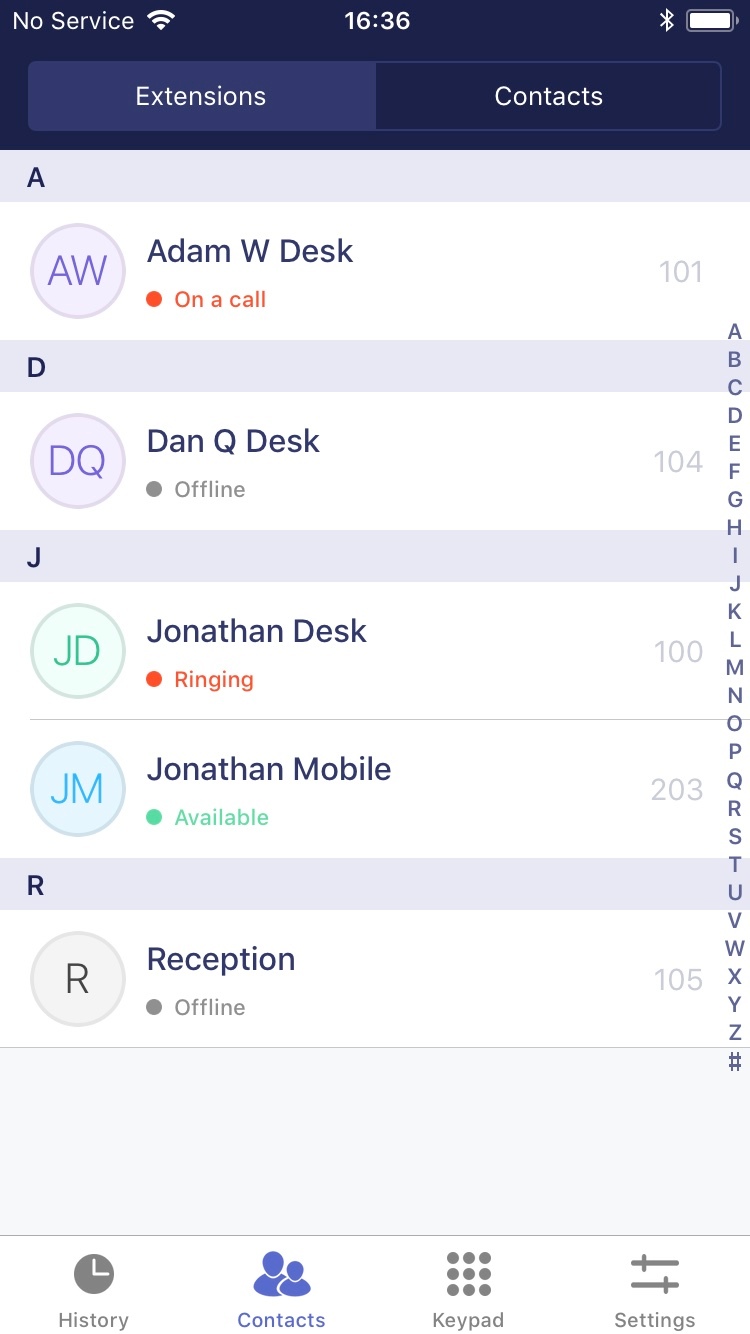 Alongside each extension an automatically configured busy lamp field (BLF) status will display, in the form of one of the following:
Available - The extension is connected to Dial 9 and available
Engaged - The extension is currently on a call
Offline - The extension isn't currently connected to Dial 9
Ringing - The extension is currently ringing
Tapping on an extension will present a dialog where you can either copy the extension number to your clipboard, or place a call to it.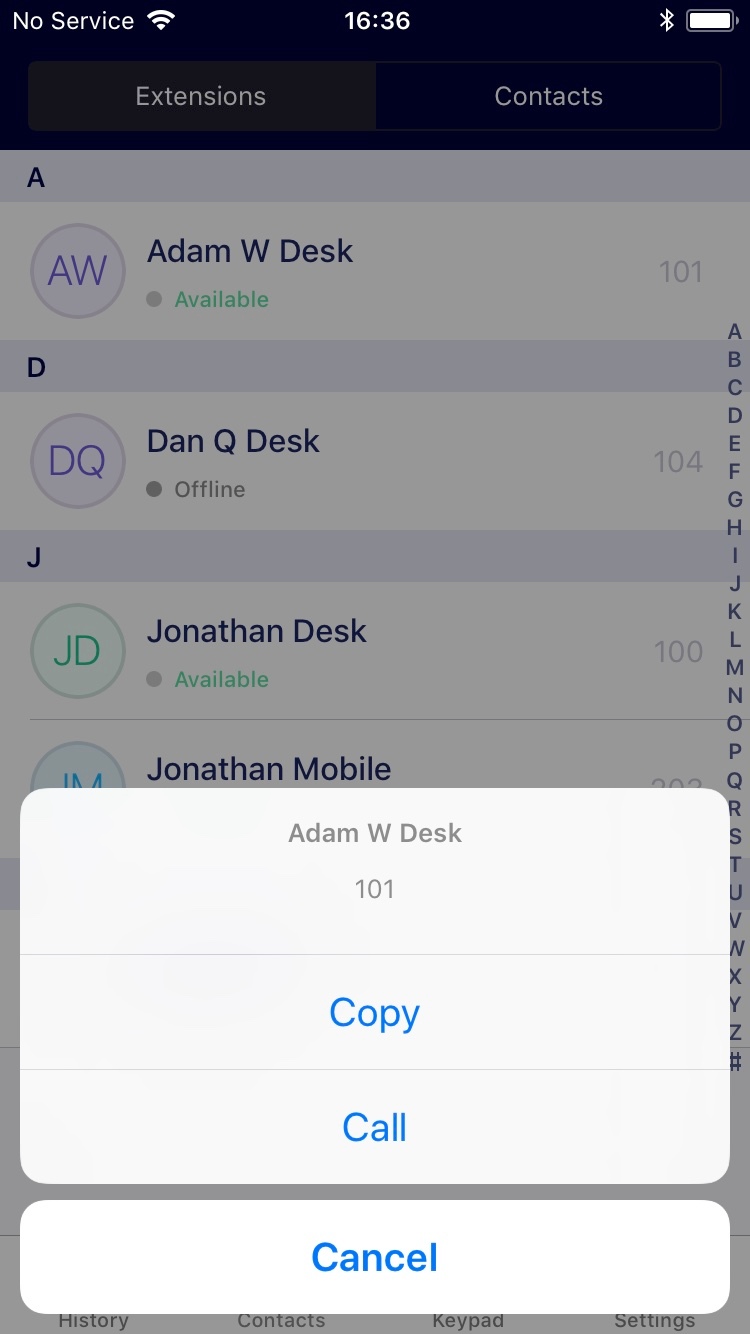 Pressing the Contacts tab at the top of the screen will present a list of currently configured contacts from your Dial 9 address book. You can type part of a contact's name in the Search bar at the top to narrow down the list as well.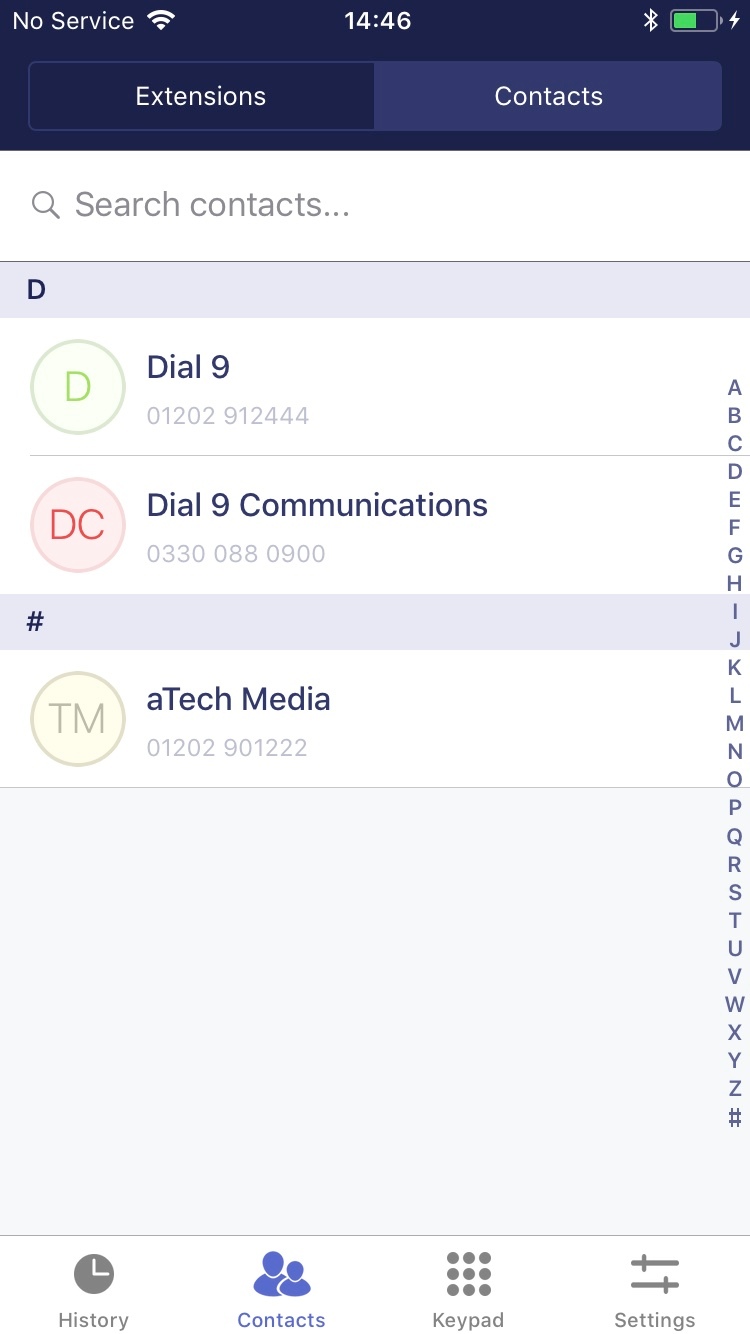 Tapping on a contact will present the same dialog as for the extension, where you can copy the number or call it.