History
Tapping the history tab will present a list of all calls associated with your extension.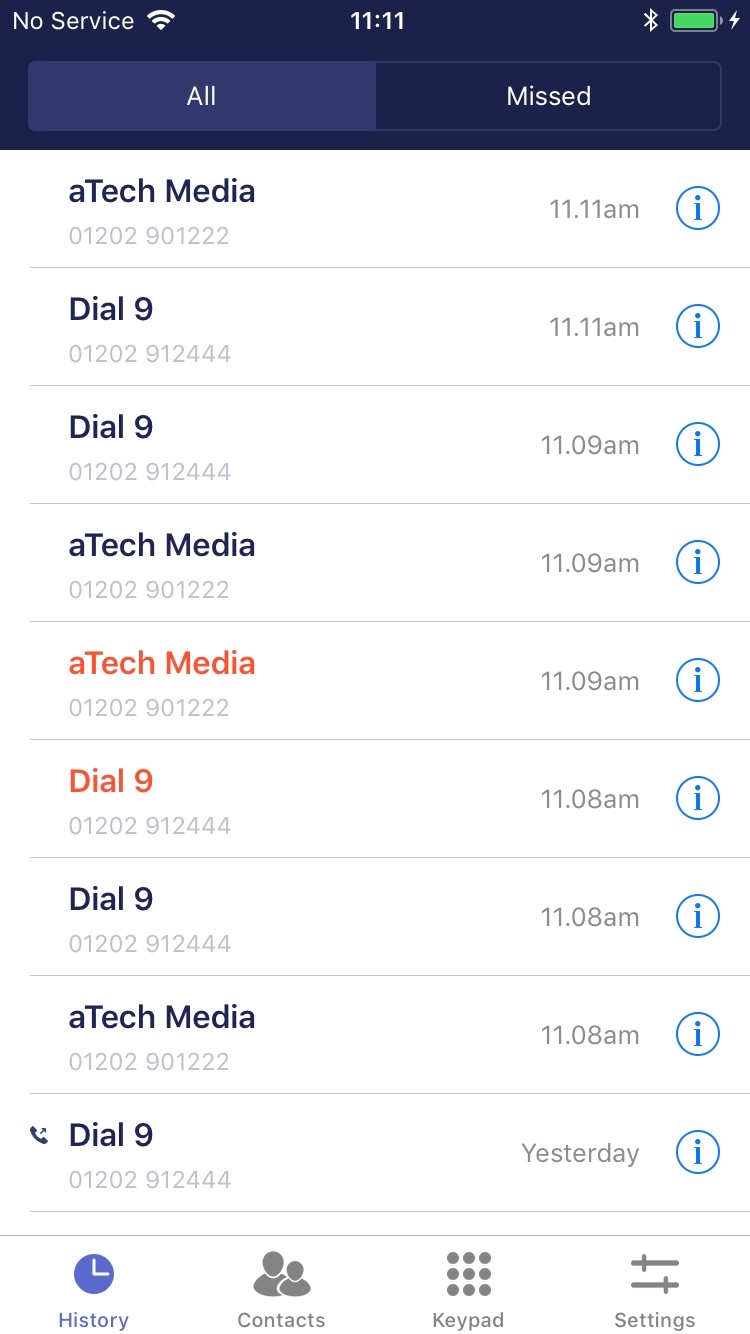 Calls dialled from your extension will show a phone icon with an arrow pointing upwards from it, and received calls will not show an icon.
Finally, any missed calls will by highlighted in red. If you tap the Missed tab you'll see a list only consisting of missed calls.
Call Details
If you tap any call in your list, you'll be able to view it in more detail: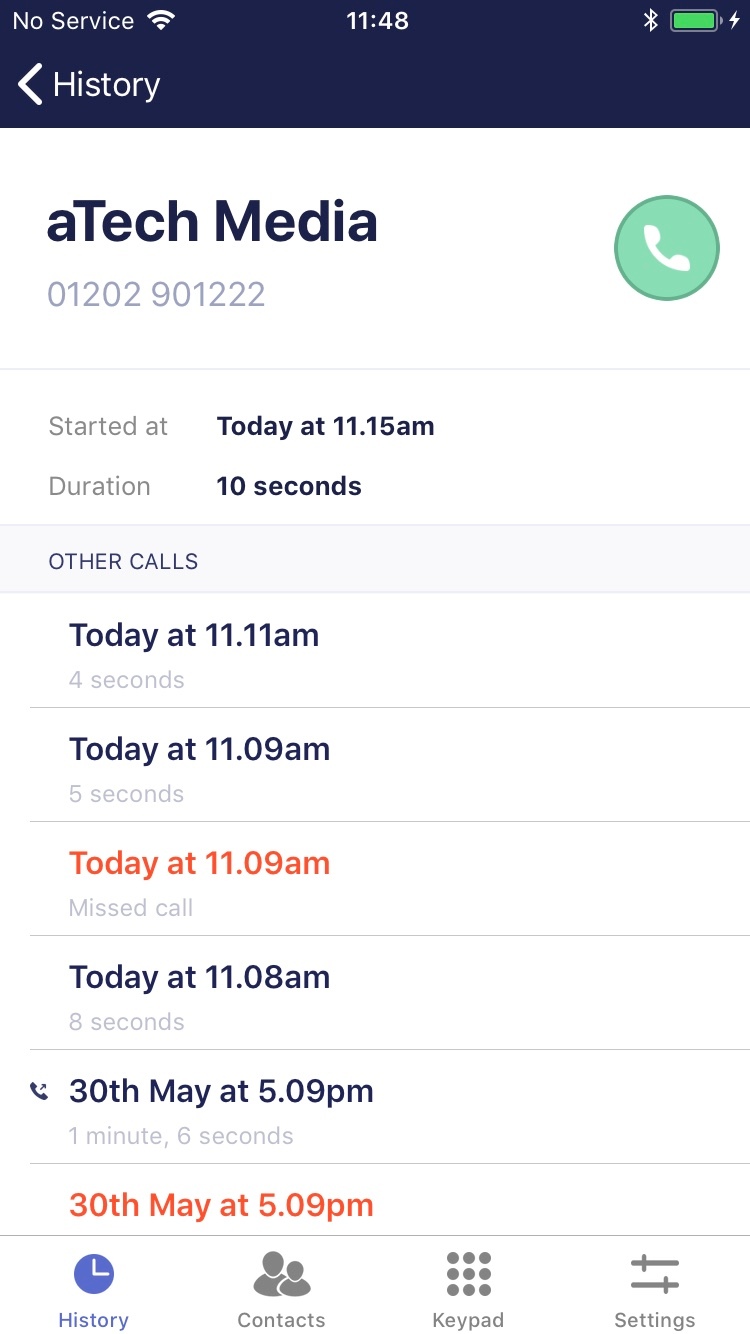 You'll see a full date and time of the call, the number, type of call, then status. Next, you'll see the call duration, and cost where applicable. Finally, you'll see a green phone icon on the right hand side that can be tapped to immediately place a call to the number, with a history of previous calls to and from the number below.